Mobile version

Frequently Asked Questions
To start with, here are quick links to the most frequently asked questions: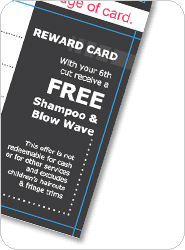 What's the minimum quantity of cards I can have printed?
One thousand (1000). This minimum increased from 500 in late 2006. At the time of writing, it is still cheaper to get 1000 cards from Savvy Web Design than to get 500 from many other sources, so it would be well worth your while to ask for a quote. If you only need a small quantity of cards — say 20 or 100 — you would be better off designing and printing them on a home computer.
What sort of card and/or printing will I receive?
Your cards are printed on 300 to 330gsm cardstock, which is the appropriate stock for business cards. They are not printed on flimsy light card. Printing is sharp, premium quality full-colour offset printing, not photocopying or digital print. Standard size is in the range 85-90mm by 50-55mm. (Other sizes are available.) And unless you specify otherwise, cards have a matt silk finish. Alternatives are gloss laminate on the front only, gloss laminate both sides, or matt laminate both sides.
How do you do the printing?
I don't do the printing myself — that's a job for a specialist. I choose from a number of major firms that supply wholesale printing to designers. They print from transmitted computer files and ship the finished cards either to me or directly to you.
Is my location a problem?
In 99% of cases, no. Communication can be handled quickly and conveniently by phone, email and fax. I've had many clients I've never met! If I can't deliver your cards in person, they will be delivered by courier or by Australia Post. You don't need to leave your place of business. The only exceptions are remote areas without access to phone, email, fax, courier or post; if you're in a remote location we can discuss your requirements — or at least try to.
Can I supply my own artwork?
No. As a graphic designer, my income comes from the artwork component of jobs, not the printing component of jobs. In any case, client-supplied artwork usually needs some degree of work to make it suitable for printing.
What does the price include?
Artwork, freight and GST (if applicable) are all included. There are no hidden charges. However, logo design is not included (see 'Is logo design included?' below).
What costs extra?
Printing on both sides of the cards. Lamination in matt or gloss. Also logo design, if it's above and beyond the call of duty (see next answer).
Is logo design included?
No. Basic typeface selection for your business name is included; but if you don't have a logo and you want something special, logo design is not included. Contact me to discuss specialist logo design. If you already have a logo which you require to appear on your business cards, you'll need to supply it in a suitable computer file format. A print-out is not suitable; if I have to re-create a logo from a hard copy or low-resolution file, an extra artwork charge might apply.
Why are there no prices on the website?
Prices are subject to change, because wholesale printers vary their prices occasionally. (Unfortunately, this usually means they go up.) It's not practical for me to keep up-to-date on their latest prices, and update this website, on a daily basis. If you telephone or email for a quote, you'll be given the current prices.
Why are your prices lower than other suppliers' prices?
I don't have overheads like office rental or staff wages, and I don't add unrealistic markups.
How can I pay you?
Cheque, money order, and direct bank deposit are all fine. I can also accept credit card payments, but only via PayPal — visit www.paypal.com.au to see if this convenient service is suitable for you. Terms are 50% deposit upon confirmation of your order, with the balance due upon delivery. I do not offer accounts, as I have to pay in advance for printing.
What other services do you supply?
General graphic design, creative concept and desktop publishing services, including design & printing of business stationery, brochures, leaflets, booklets, catalogues, newsletters, calendars, posters, handbills and so forth. Text services including copywriting, editing and proofing. Commercial illustration. Also website design: see savvywebdesign.net. So if your business needs more than just cards, please contact me for more information.
Is your work tax deductible?
Yes. Work carried out by Savvy Web Design is invoiced and, if required, receipted. Whether your expenditure on business cards is a legitimate tax deduction depends on your situation; please consult your accountant or the Taxation Office's guidelines.